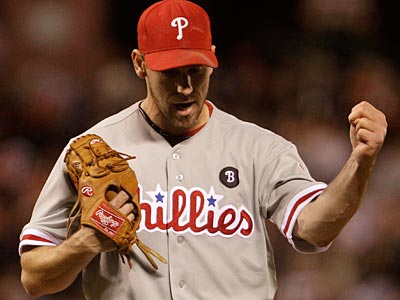 By SBRForum.com
The trade of Philadelphia Phillies pitcher Cliff Lee to the Los Angeles Dodgers could mean some big things for the Dodgers going into the 2013 season. He is one of the best pitchers in the game behind the plate and can add some needed fire power to a team that is in dire need of some revamps. While Phillies general manager Ruben Amaro Jr states he has no intention of trading the pitcher, this very well could become a reality throughout the course of the next few months.
It has already been known by the league that Dodgers are looking to acquire Lee because of their move to get him in early August when the Phillies put him on the waiver wire list. The trade did not go through, but it was made clear to the rest of the league that the Dodgers were on the hunt for new talent. Adding him to the team could give them the boost to make the Dodgers a great MLB pick going into the 2013 season. He provides the fire power to keep them a viable option to not only get into the playoffs but also go far and possibly into the World Series this year. This team has plenty of talent, and obviously money, but they need the right pieces in place to get things done in the post season. As it stands, Lee has not been traded to the Dodgers, but that could change very soon and Lee could find himself on the team sooner rather than later.
Things are looking up for the Los Angeles Dodgers going into the 2013 MLB season. With a great deal of money and plenty of prospects, they could become the team to beat come this time next season and for years to come in the league.